Václav Špála Gallery
The gallery was established in 1957, on Národní třída, Prague, in the former premises of the First Republic's Vilímek publishing house and bookshop. It was named after the Czech painter, graphic artist and illustrator Václav Špála, whose works are amongst the most sought after modern Czech art.
It flourished greatly between 1965 and 1970 under the management of a highly respected art theorist, Jindřich Chalupecký. The Jindřich Chalupecký Award is the most prominent award that Czech visual artists under the age of 35 can receive. In the 1970s and 1980s, when Jindřich Chalupecký was not allowed to be publicly active, the gallery mainly hosted exhibitions of official art that were acceptable for the political regime of the time.
In the 1990s, under the management of Jaroslav Krbůšek, the gallery became known as a forward looking exhibition hall focused on contemporary Czech art. The Jindřich Chalupecký Award was given there for the first time.
From 2002, the gallery was managed by Nadace Český fond umění (the Czech Art Fund Foundation). The Foundation started to freely lease the gallery, which then brought fruitless protests from the art community. In 2007, the Prague 1 Municipal District opened the first public tendering procedure for the operation of the gallery. The premises were leased by the Semma agency, which was to manage the gallery until 2017. However, after two years, the agency folded.
Therefore, the Prague 1 Municipal District opened a new tendering procedure. The winning tender was a project by PPF Art, which thus became the operator of the gallery for ten years.
As regards its exhibition programme, the gallery, under the management of PPF Art (a PPF Group company), is now dedicated to professional art of contemporary Czech artists, focusing in particular on the mapping of various aspects of contemporary painting, and also photography and sculpture.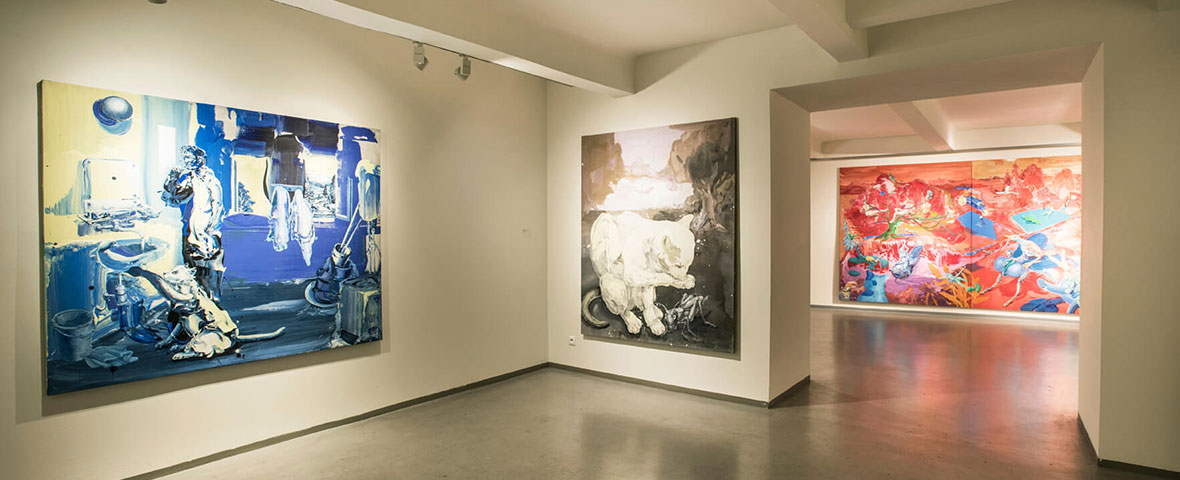 Galerie Václava Špály
Národní 30, 110 00 Prague 1, Czech Republic
Open daily 11 AM – 7 PM
Closed: 24. - 26. 12., 31. 12. a 1. 1.
E-mail: info@galerievaclavaspaly.cz
Admission 40 CZK
For students 20 CZK
/ seniors and disabled holders 50% discount